The Winton Foundation for the Welfare of Bears was launched on the memorable date of 10/10/10, receiving charity status less than a year later. The Foundation works to raise awareness of the threats facing bears worldwide, and raises funds to support projects that help them by assisting with ongoing care costs such as food, veterinary supplies and enrichment.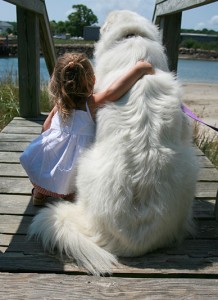 Realising the importance of educational work, but having limited funds and resources, our unique Fostering Compassion programme was launched in 2013, the brainchild of the Foundation's Founder, Lesley Winton.
Fostering Compassion was piloted in East Lothian in 2013 and it became very clear, very quickly, that there was a desperate need for a project of this nature. At the end of 2013 we secured the backing and support of The Sweetpea Charitable Trust along with a grant of £12,230 to develop and expand the project to other areas of Scotland in 2014.
Through Fostering Compassion we work with foster children and kinship care children who sadly, as a result of their own difficult upbringings and experiences in their early years, may have started to show worrying behaviour towards animals and may in general struggle to show empathy and compassion. We work to help reverse this negative cycle and to encourage the children to see animals as sentient beings, while at the same time giving these vulnerable children days filled with fun activities relating to animals and nature.