What is Fostering Compassion?
Fostering Compassion is a groundbreaking humane education project, unique in its approach to addressing the links between animal abuse, child abuse, elder abuse and interpersonal violence. Our two main programmes are Creating Compassionate Children and Connect with Compassion, and we provide a variety of services under each.
We are a highly respected, evidence-based humane education project described as a Centre of Excellence by Dr Elizabeth Ormerod, Vice President of the International Association of Human-Animal Interaction Organisations, who travels the world assessing projects of this nature. Fostering Compassion has also been awarded the 2020 Edinburgh Prestige Award for Humane Education Project of the Year.
We hope you enjoy reading all about the many different elements of our work. Please visit the relevant sections of our website for the full range of services we provide under Creating Compassionate Children and Connect with Compassion.
Support Our Work
Creating Compassionate Children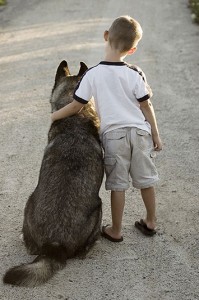 This programme sees us run a variety of animal and nature themed activities specially designed to help vulnerable children see animals as sentient beings who can share similar emotions to them. Our method of sharing the stories of rescued domestic and wild animals, presented in such a way that the children draw parallels between their own circumstances and those of the animals, often provides a platform for the children to open up about their own abuse and neglect.
Through sharing the stories of rescued animals, the children gain a greater understanding of their own circumstances by relating their feelings to those of the animals. This helps turn worrying behaviour towards animals, often as a result of the child's own abuse and neglect, into nurturing and compassionate behaviour, helping play a part in reversing the cycle of abuse. The children also learn compassion and care for the world we live in and about protecting the environment.
"These are great activities. They get the children to think about feelings – even when they sometimes don't realise they are doing it."
Children attending our activities have shown many positive outcomes, including improved feelings of self-worth, self confidence and self esteem, an increased sense of compassion and empathy, a better understanding of their personal circumstances, and a sense of empowerment learning that their feelings matter and that they can make a difference with their actions.
Connect with Compassion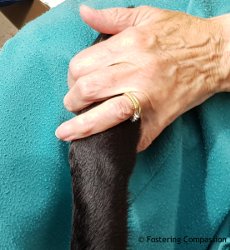 Our Connect with Compassion initiative focuses on the strength of the human-animal bond and the importance of it to health, well-being and reducing loneliness and isolation, especially in the elderly. Under this programme we also work to raise awareness of the importance of keeping vulnerable people and their companion animals together during difficult times of transition and protecting 'the bond' wherever possible.
Also as part of this programme, we work to raise awareness of the strength of the human-animal bond and the heartache caused when that attachment is broken. We provide key speakers to give talks and presentations on the work of Fostering Compassion, 'The Link', the Human-Animal Bond, and Pet Bereavement.
"Healthy and humane connections between humans and animals are an important element of a community's well-being."