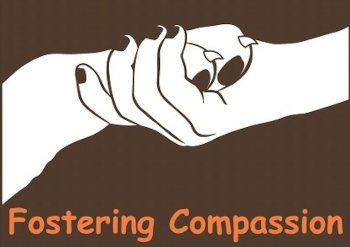 www.fosteringcompassion.org
Fostering Compassion
Proudly brings you our
Compassion Allways Conference
incorporating the
'Business of Saving Lives'
in conjunction with
Helen Woodward Animal Center
and
The Royal (Dick) School of
Veterinary Studies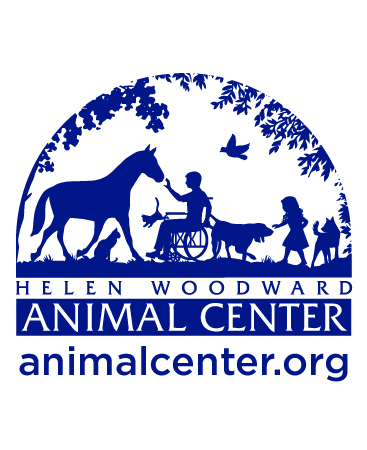 Celebrating Fostering Compassion's 10th year and the Bicentenary of The Royal (Dick) School of Veterinary Studies
Saturday 7th October and Sunday 8th October 2023
with a special Animal Heroes session on the Sunday
Location: The Royal (Dick) School of Veterinary Studies and
The Roslin Institute,
The University of Edinburgh, Easter Bush Campus,
Midlothian EH25 9RG
Scotland-based humane education charity Fostering Compassion is joining forces with American charity Helen Woodward Animal Center to host its Compassion Allways Conference as part of the Royal (Dick) School of Veterinary Studies Bicentenary Celebrations. The conference will take place over the weekend of the 7th and 8th October 2023 at the Easter Bush Campus.
As well as presentations on all things compassion-related, Helen Woodward Animal Center will be delivering their highly respected Business of Saving Lives workshops, providing invaluable advice for animal rescues and charities on maximising fundraising, marketing, PR and social media during this difficult climate. Mike Arms, CEO of Helen Woodward Animal Center, will be the keynote speaker on the Saturday, presenting on the importance of humane education. He will also close the conference on the Sunday.
Conference Speakers will present on topics ranging from Compassion for the Elderly and their Companion Animals, Compassion for Ukraine's Animals, Compassion in Pet Bereavement, Compassion Fatigue and Self Compassion, and many more. There will also be a very special Animal Heroes segment where delegates can learn about the work of search and rescue dogs at Ground Zero following the 9/11 attacks in the USA, and our very own Scottish Fire and Rescue Service will speak about animal rescues they have carried out. Attendees will have the opportunity to meet many other animal heroes providing support, assistance and therapy to humans.
(scroll down for full Conference running schedule)
Presenters
In order of appearance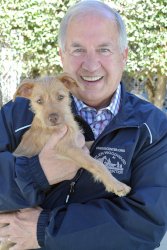 Mike Arms – President and CEO, Helen Woodward Animal Center
Mike has saved more animals than any other person, living or dead, in animal welfare history. Since his arrival at Helen Woodward Animal Center, in 1999, pet adoptions have leaped to record levels. Their education program has multiplied as they continue to teach children about the unconditional love that only comes from animals, and their therapy programs touch the lives of tens of thousands of people each year.
Mike will open and close the conference highlighting the importance of teaching humane education.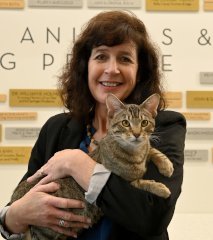 Renee Resko – Vice President of Development,
Helen Woodward Animal Center
Renee has worked in the development field for 20 years and has a breadth of knowledge that includes direct mail, grant writing, cultivating donors, securing major gifts, planning and executing a capital campaign, and managing a planned giving program.
Renee will be speaking and giving advice on Fundraising and Development.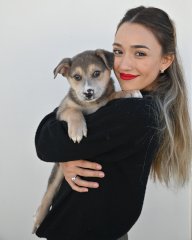 Alexa Munoz-Cortez – Social Media Manager, Helen Woodward Animal Center
Alexa has over 4 years of experience operating social media platforms, digital marketing, daily planning and content creation as well as analyzing data to produce reports. Her involvement in various industries has allowed her to learn how to transform any trend or topic according to what is needed. Her management skills have allowed her to share this expertise and help others learn how to use different tools to succeed based on each one's capabilities.
Alexa will be speaking and giving advice on Social Media and Technology.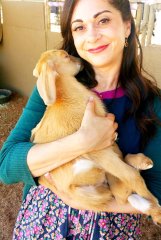 Jessica Gercke – Communications Director,
Helen Woodward Animal Center
Jessica spent over 25 years creating and refining media/publicity campaigns for a wide variety of professional industries. Through it all, her heart and soul belonged to animals.
It has been a true joy for her to put her knowledge of marketing and publicity to work for our furry friends in need of forever homes.
Jessica will be speaking and giving advice on Communications and Public Relations.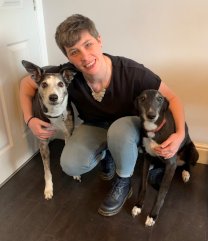 Eilidh Wilson – Education Lead, Edinburgh Dog and Cat Home
As part of Edinburgh Dog and Cat Home's Community team, Eilidh supports many of Edinburgh and the Lothians' most vulnerable pet owners through our Pet Food Bank and Pet Care networks. Each year, Edinburgh Dog and Cat Home cares for hundreds of dogs and cats, many from loving homes and families. We know that social issues such as financial difficulties, illness, homelessness, and domestic abuse can all affect owners' ability to give their pet the things they need. The Home's goal is wherever possible to empower owners to keep their pets where they belong – with their families.
With open doors and open minds, the Home aims to break down the stigma people can face when they hit hard times, and to offer a hand of friendship for those in need of our support.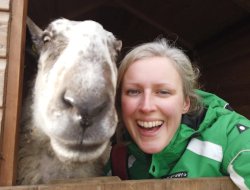 Alexis Fleming,
The Maggie Fleming Animal Hospice
Alexis Fleming started The Maggie Fleming Animal Hospice in March 2016 in memory of her friend and beloved dog Maggie who died alone and in a lot of pain at the vet hospital. When Maggie died, Alexis thought she'd never be able to smile or laugh or love again, but even though she could hardly think for the grief, the words 'The Maggie Fleming Animal Hospice' came into her mind, and once the thought was there it wasn't going to loosen its grip. Six months later the hospice was born. Alexis also established the Karass Sanctuary for Farmed Animals which along with the Hospice gives life-long and end-of-life care to terminally-ill companion and farmed animals who have been abandoned in the final stages of their lives or who would otherwise have lived and died in the food system.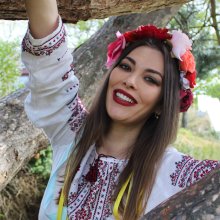 Zhenya Dove, Ukraine
Zhenya Dove is a Ukrainian activist, volunteer, and spokesperson who has been at the forefront of supporting Ukrainian war efforts from the first days of the full-scale invasion. Born and raised in the now occupied Kherson Region, her unwavering commitment to her homeland has driven her to become a prominent campaigner in Scotland, where she has lived for the last 9 years.
Zhenya has masterfully united communities to raise awareness and crucial resources for those affected by the war, collaborating with various Ukrainian, Scottish, and international organizations. Notably, she has organized several impactful photo exhibitions and many successful fundraising events. Her charismatic advocacy and eloquent speeches have inspired countless individuals to join the cause and contribute to humanitarian aid projects. Zhenya works for a Scottish charity, pursuing part-time studies in Psychology and Counselling while simultaneously working towards establishing her very own charitable organisation.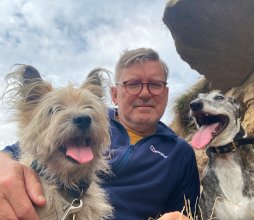 Dr Andrew Gardiner
The Royal (Dick) School of Veterinary Studies
Dr Andrew Gardiner is Senior Veterinary Clinical Lecturer at The R(D)SVS and was a foundation Diplomate of the European College of Animal Welfare Science, Ethics and Law. After qualifying from the Dick Vet and spending 15 years in general practice, he undertook a Masters and PhD in History of Science, Technology and Medicine and wrote a thesis on British veterinary medicine of the middle decades of the 20th century. He currently teaches and practices veterinary medicine in Edinburgh.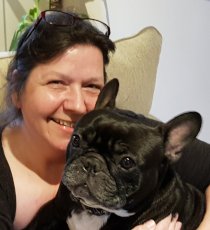 Lesley Winton, Fostering Compassion
After initially studying Legal Studies and Legal Accounting and working in this field for 15 years, Lesley left to pursue her passion for animal welfare and addressing the links between animal abuse, child abuse and domestic abuse. She has 35 years experience working in the Voluntary Sector in both a professional and volunteer capacity and has set up two charities in relation to animal welfare and child welfare. Driven by the desire to develop a unique humane education project for vulnerable children led to the creation of Fostering Compassion which brings together abused and neglected children with rescued animals.
Lesley has Diplomas in Legal Studies and Legal Accounting, a Diploma in Life Coaching, and in 2014 completed an online Edinburgh University Course on the Clinical Psychology of Children and Young People. She is also a keen writer, publishing her first book in September 2013 highlighting the importance of the human-animal bond. Lesley won the Ceva Animal Welfare Award for Charity Professional of the Year in 2017, and is also a current serving trustee on the board of the Society for Companion Animal Studies (SCAS). Lesley was awarded the British Empire Medal (BEM) in the Queen's New Year's Honours List 2022 for services to animal welfare.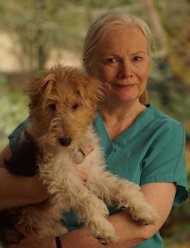 Dr Elizabeth Ormerod
Chair, Society of Companion Animal Studies (SCAS)
Dr Ormerod is a retired veterinarian with a deep interest in human-animal interactions, and especially in how knowledge of the bond, animal welfare, animal behaviour and veterinary medicine can be applied to help the most vulnerable people and animals. She pioneered bond-centred veterinary practice and veterinary community outreach, introducing Animal-Assisted Services to schools, nursing homes, hospitals, sheltered housing and prisons.
She is Chair of The Society for Companion Animal Studies (SCAS), is a Trustee of Our Special Friends and is a past Vice President IAHAIO. She co-founded the UK assistance dog programme Canine Partners. She is a Churchill Fellow, is the recipient of the international William F McCulloch award for excellence in human-animal interactions and was UK Veterinarian of the Year 2021.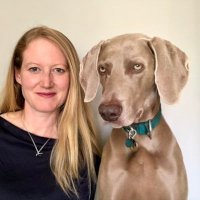 Dr Rosie Allister, University of Edinburgh
Dr Rosie Allister has received the British Veterinary Association Chiron Award and the Royal College of Veterinary Surgeons Impact Award for work on veterinary mental health. Rosie manages Vetlife Helpline, a 24 hour support service for everyone in the UK veterinary community.
Her research, based at the University of Edinburgh, looks at veterinary mental health, wellbeing at work, and veterinary suicide prevention. She has written and spoken extensively about veterinary mental health in the UK and internationally, has volunteered with Samaritans for 19 years, and advises a number of national organisations on mental health, professional identity, suicide prevention and self harm.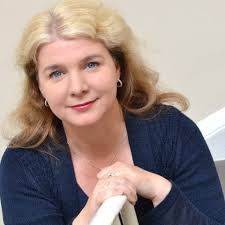 Prof Jo Williams, University of Edinburgh
Prof. Jo Williams leads the Children, Adolescents and Animals Research (CAAR) group and is the Director of the Centre for Applied Developmental Psychology in Clinical and Health Psychology at the University of Edinburgh. She is a developmental psychologist whose research focuses on children's interaction with animals and the impact of animals on child development and mental health. Her research is highly applied and involves working with animal welfare and children's charities to develop interventions to reduce childhood animal harm and promote positive interactions between children and animals.
Jo is currently creating a campus dog programme, Paws on Campus, for The University Edinburgh with colleagues in Clinical and Health Psychology, the Royal (Dick) School of Veterinary Studies, and international collaborators.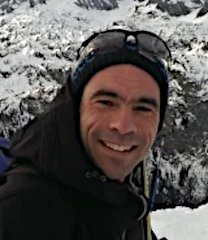 Dr Glen Cousquer, University of Edinburgh
Dr Glen Cousquer spent over a decade working in veterinary practice before choosing to retrain in Outdoor and Environmental Education. He subsequently completed a further MSc in Education Research and a PhD in Human Geography, training that has allowed him to develop a transdisciplinary approach to systems change. His contemplative practice and interests in mental health, interbeing, inter- and intra-connection, systems thinking, professional reflexivity, learning for sustainability, holism and empathy help to inspire new ways of thinking about the roles veterinarians and other professionals can play in respecting who we are and the world we are part of and responsible to.
In 2022 Glen received the RCVS Compassion Award in recognition of his role as Chair of the Campus Mental Health Committee. Glen is currently a Lecturer and MSc Programme Coordinator in Conservation Medicine and One Health at the University of Edinburgh.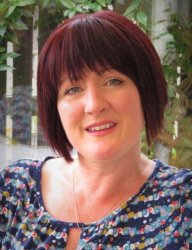 Dr Diana Sporle, East Lothian Psychology
Dr Diana Sporle from East Lothian Psychology is a Health & Care Professions Council (HCPC) registered clinical psychologist and has over 22 years experience working in the field of mental health. Qualifying as a clinical psychologist in 2007, Diana has worked in the NHS, the third sector and in private practice. Diana practices across the lifespan, enjoying work with children and adults of all ages.
Diana works in an integrative way, drawing on her training and years of experience to tailor interventions to the individual client to meet their needs and reach their goals. Diana has trained in Compassion Focused Therapy (CFT) with the Compassionate Mind Foundation and is truly passionate about bringing this approach into work with her clients.
Full Conference running schedule
Saturday 7th October 2023
Conference Speakers and Business of Saving Lives
Speaker
Organisation
Topic
Times
Registration
8.30am – 9.20am
Mike Arms
HWAC
Keynote – Importance of Humane Education
9.30am – 10.30am
Coffee Break
10.30am – 10.45am
Renee Resko
HWAC
Fundraising and Development
10.45am – 11.45am
Alexa Munoz-Cortez
HWAC
Social Media and Technology
11.45am – 12.45pm
Lunch
12.45pm – 1.45pm
Jessica Gercke
HWAC
Communications and PR
1.45pm – 2.45pm
Coffee Break and Chat with above speakers
2.45pm – 3.15pm
Eilidh Wilson
Edinburgh Dog and Cat Home
Tackling Pet Poverty: Keeping pets in loving homes
3.15pm – 3.45pm
Alexis Fleming
The Maggie Fleming Animal Hospice
Love and loss at the world's first animal hospice
3.45pm – 4.15pm
Zhenya Dove
Compassion for Ukraine
4.15pm – 4.45pm
Q & A for above three speakers
4.45pm – 5.00pm
Sunday 8th October 2023
Conference Speakers
Speaker
Organisation
Topic
Times
Registration
8.30am – 9.20am
Dr Andrew Gardiner
The Royal (Dick) School of Veterinary Studies
The Enlightened Compassion of William Dick
9.30am – 9.50am
Lesley Winton BEM
Fostering Compassion
Fostering Compassion – Reversing the Cycle of Abuse
9.50am – 10.30am
Coffee Break
10.30am – 10.45am
Dr Elizabeth Ormerod
Society of Companion Animal Studies
Compassionate Care: Older people and their animal companions
10.45am – 11.15am
Dr Rosie Allister
University of Edinburgh
Compassion fatigue, moral injury and burnout: What professionals need to know
11.15am – 11.45am
Q & A for above four speakers
11.45am – 12.00pm
HWAC and SFRS
Animal Heroes
12.00pm – 1.00pm
Lunch
Meet the Animal Heroes
1.00pm – 2.00pm
Prof Jo Williams
University of Edinburgh
Developing and evaluating animal welfare education interventions for children
2.00pm – 2.30pm
Dr Glen Cousquer
University of Edinburgh
The role of curiosity, compassion and presence in awareness-based systems change
2.30pm – 3.00pm
Coffee Break
3.00pm – 3.15pm
Dr Diana Sporle
East Lothian Psychology
Self Compassion
3.15pm – 3.45pm
Lesley Winton BEM
Fostering Compassion
Compassion in Pet Bereavement
3.45pm – 4.15pm
Q & A for above four speakers
4.15pm – 4.30pm
Mike Arms
HWAC
To close
4.30pm – 5.00pm
Book Sales and Signings
Meet the Authors!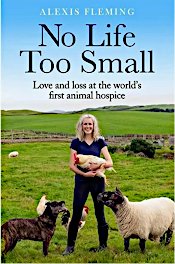 We are delighted that throughout the conference, authors Alexis Fleming and Lesley Winton will be available to sign copies of their books
'No Life Too Small – Love and loss at the world's first animal hospice'
and
'Holly the Mahogany Girl'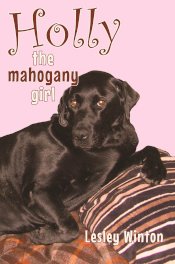 ---
We are delighted to announce that the following charities
and ethical businesses will be exhibiting at the Conference.
Charities
Helen Woodward Animal Centre
Fostering Compassion
Borders Pet Rescue
French Bulldog Saviours
Cats Protection
Staffie Smiles
SSPCA
Phoenix French Bulldog Rescue
Baby Blue Bee Bunnies
All4Paws
Edinburgh Dog & Cat Home
Scottish Badgers
Paws for Progress
Forth Hedgehog Hospital
Hessilhead Wildlife Rescue
The Maggie Fleming Animal Hospice
Businesses
Trusted House Sitters
No stress Pet Solutions
Lolly's Creations
H-ArtAndSoul
Wren and Thistle
Healthcraft Herbs
Butterflybees Wellbeing
Animal Heroes
BRAVEHOUND
Canine Concern Scotland Trust
Dogs for Good
Guide Dogs
The Animal Hero stands will be downstairs along with the Silent Auction.
The real Animal Heroes will be present over lunchtime on the Sunday to meet delegates,
and short videos from each organisation will be playing on a loop in the
breakout room next to the main auditorium.
---
Ticket Prices
Saturday admission – £10
Sunday admission – £10
Full weekend admission – £15
Student admission – free
Refreshments and lunch are included on both days.
For any conference enquiries or to buy tickets directly rather than through our Eventbrite page, please contact Lesley at lesley@fosteringcompassion.org.
The preferred method of payment for Fostering Compassion merchandise is cash.
How to get there
By Bus
Details on buses to the Easter Bush campus are available here. Note that the buses directly serving the campus do not run on Sunday. For Sunday you can take one of the bus services stopping at Gowkley Moss/Easter Howgate Farm which is a 20 minute walk from the campus.
Sustainability
We are committed to ensuring that the conference is as sustainable and environmentally friendly as possible. Only vegetarian and vegan food will be served and plastic utensils will not be used for teas, coffees and water. We will be providing a conference bag with written material and will also be providing recycling containers at the end of the conference for discarded programmes. Transport to the Campus is usually by bus or car, so please carshare where possible.