Bob and Darcie Fund – 'Dream Come True' days out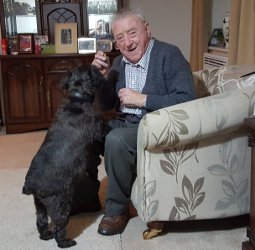 This fund was set up as a tribute to our much loved senior Bob Harvey who was faced with having to be parted from his beloved dog Darcie or be evicted from his care home.
Fostering Compassion took Bob under their wing a number of years ago and have since organised some very special 'Dream Come True' days out for him to lift his spirits after his ordeal.
We would like to offer the same for other seniors in a similar position who have either lost or endured enforced separation from their pets. We invite family members to get in touch to discuss their and their loved ones' circumstances further.
---