Awards and Nominations
Edinburgh Prestige Awards 2020 – Welfare Education Project of the Year Award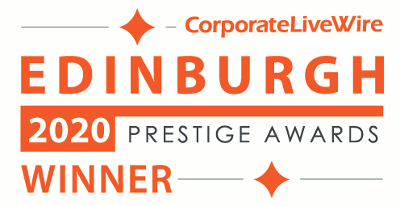 Fostering Compassion won the Edinburgh Prestige Awards 2020 – Welfare Education Project of the Year Award.
For this award, nominations are put forward for companies, products, services and individuals deserving of recognition that have thrived in their highly competitive community and have proven their success during the previous 12 months. They are put in front of a panel of judges who pick the ultimate winner. The award recognises ventures located in the Capital of Scotland that provide a personal approach towards their customers/clients to maintain a high-quality level of service and experience. Fostering Compassion was chosen for 'standing out amongst the others, our consistency of reviews, our marketing and branding, growth methods, service user experience, approach to new ideas, overall attentiveness, personal nature and going above and beyond in our work.'
Ceva Animal Welfare Awards
Lesley Winton, Fostering Compassion's Founder and CEO, won the Ceva Animal Welfare Award for Charity Professional of the Year in 2017 for her work with Fostering Compassion and two other charitable associations that she has established since 2010.
IFAW Animal Action Award (Nomination)
Lesley was nominated for an IFAW Animal Action Award in 2016.