Talks and Presentations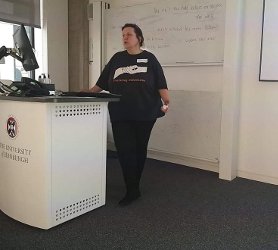 Our Key Speakers are available to give talks and presentations to community clubs and groups, as well as educational institutions such as schools, colleges, and universities, on the following issues or a combination thereof, depending on your area of interest. Please contact us to discuss further.
Fostering Compassion

'The Link'

– the recognised connection between animal abuse, child abuse, elder abuse and interpersonal violence.

The Human-Animal Bond and its benefits

Pet Loss

– the heartache of loss through death or enforced separation.