Supporting Seniors and their Companion Animals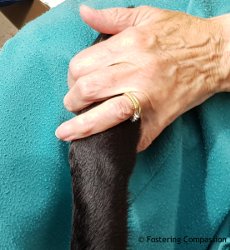 This involves additional support for seniors to help care for their companion animals.
We provide support with uplifting and delivery of pet food, supplies or medications from veterinary practices or shops to seniors. No money changes hands and payments are made prior to service delivery.
Please note that we don't offer dog walking services.
Our support for isolated seniors will also include coffee mornings with activities for positive mental health and wellbeing and interactive time with therapy animals.