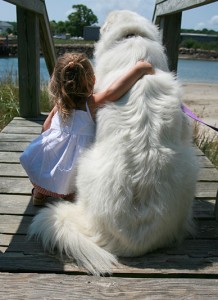 Fostering Compassion began as the humane education project of another Scottish charity, The Winton Foundation for the Welfare of Bears, which works to raise awareness of the threats facing bears worldwide. Realising the importance of educational work, but having limited funds and resources, Fostering Compassion was launched in 2013 as the Humane Education project of the Foundation, and the brainchild of its founder, Lesley Winton, whose own father was himself brought up in kinship care.
Fostering Compassion was piloted in East Lothian, Scotland, in 2013 and it became very clear, very quickly, that there was a desperate need for a project of this nature. As word spread of this unique and groundbreaking programme, the demand for our services increased rapidly. In 2016, Fostering Compassion was broken away from the Winton Foundation for the Welfare of Bears and established as a charity in its own right. By the end of 2017 the charity had received more than 250 children through the programme from Edinburgh, West Lothian, East Lothian, Midlothian, the Borders, Falkirk, Glasgow and North Lanarkshire.
In 2018 we hope to expand into Fife – Scotland's third most populated council area – and, as funding and resources allow, we aim to continue expansion and delivery of our services throughout Scotland and the UK.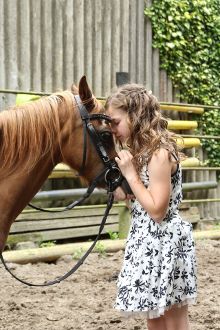 Through our work, we address 'The Link', which is the connection between animal abuse, child abuse and domestic violence. We work to help reverse this negative cycle and to encourage the children to see animals as sentient beings, while at the same time giving these vulnerable children and their families days filled with fun activities relating to animals and nature.
Our activities and workshops are specially designed to help turn worrying behaviour into nurturing, caring and compassionate behaviour and, in doing so, we hope to play a part in steering these vulnerable children down a more positive path than the one they may otherwise have taken.
"Fostering Compassion helped us so much as a family. The children now both have a better understanding of what a family is all about, and they both now understand how much they are loved and that we are never going to leave them or do anything to hurt them."