Panel of Advisory Experts
Elizabeth Ormerod
I am a retired Scottish veterinary surgeon with 37 years experience in companion animal practice and in the study of the human-animal bond. I am acutely aware of the significance of companion animals in the lives of vulnerable people. With multidisciplinary collaboration I have developed veterinary outreach programmes, delivering Animal Assisted Intervention (AAI) programmes to schools, nursing homes, hospitals, sheltered housing and prisons.
As part of my work in the field of Companion Animal Studies and "the Link" – the recognised connection between animal abuse, child abuse and interpersonal violence – I spent many years working with serious offenders. Many of them had suffered adverse childhood experiences and received no help or any interventions like the ones Fostering Compassion offers, which might have helped guide them down a better path in life. As a Churchill Fellow and during subsequent study trips I have had the opportunity to travel the world visiting and assessing AAI programmes. I would describe Fostering Compassion as an outstanding programme and a Centre of Excellence and it is an honour to be on the Panel of Advisory Experts.
Dr Elizabeth Ormerod, BVMS CF
Chair of the Society for Companion Animal Studies
Vice President, International Association of Human-Animal Interaction Organisations
Founder and Vice President of Canine Partners
International William McCulloch Award for Excellence in Human-animal Interactions
James Cox
I am a social worker with more than 30 years experience in a wide range of fields in Scotland, England and beyond the UK – but with a central interest in support for children and families and whole family groups. I have been a supporter of the work of Fostering Compassion since they first approached me in Edinburgh in 2014. I am delighted to be asked to be part of the Panel of Advisory Experts and continue to lend support as an independent (rather than as a representative of any other agency) when required.
James Cox
Independent social worker
Jacqui du Rocher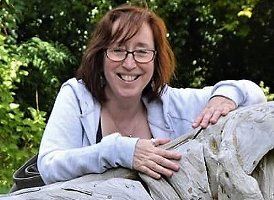 I originally trained as a special needs nurse and have a long history of involvement in social care and health care in different capacities, both employed and as a volunteer. In the past I have worked in children's homes and homes for the elderly and have also worked within the area of bereavement, training others to support bereaved people. After completing an honours degree at the University of Edinburgh (New College), I spent 10 years as a hospital chaplain at the Royal Infirmary of Edinburgh and Royal Hospital for Sick Children, where I supported patients and their families through illness, bereavement, and though traumatic situations. I am an Episcopal (Anglican) priest currently serving on the clergy team at St. Mary's, Dalkeith, and St. Leonard's, Lasswade, where I also meet and pastorally support many different people and work with adults and children. I am also co-responsible for training pastoral visitors within both churches.
I am very much an animal lover and am passionate about animal welfare. I currently have three large rescued labradoodles who keep me on my toes! I am also a parent, with an adult daughter who has two dogs – which makes five dogs in the family! I am also passionate about nature and environmental issues, as well as fostering that deep connection between nature, animals and humans. As a keen amateur photographer, I have provided the photographs for many of the Fostering Compassion workshops, as well as assisting with running some of the workshops in the past. I also love creative and expressive arts.
I am proud to be a supporter of Fostering Compassion and all that it stands for.
Rev'd Jacqui du Rocher
Scottish Episcopal Church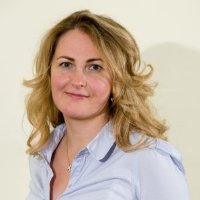 Fiona Ogg
I specialise in the field of holistic wellbeing and people potential with over 20-years' experience providing transformative services for organisations and people from all walks of life. After training with some of the best in the world, my approach fuses a range of disciplines including neuro-linguistic programming, energy & positive psychology, coaching, mindfulness, action learning and holistic therapies. I have developed and delivered numerous transformational projects, training programmes, workshops and wellbeing services successfully across a broad range of sectors including private, corporate, public, education and health as well as families, children and young people. As well as one-to-one coaching and therapeutic support, I've led innovative action learning groups, team development events, well-being and people potential programmes and charitable enterprises.
I have a wealth of knowledge and experience in services delivery and policy influence for children's protection, mental health and emotional wellbeing. I was Campaigns Development Adviser on the NSPCC's ground-breaking FullStop Campaign and set-up and co-ordinated Scotland's Voluntary Sector Forum for children & young people's emotional well-being & mental health, led by Barnardo's and HeadsUp Scotland. I am co-founder of the award winning social enterprise Lead a Bright Future CIC, working with some of the hardest to reach children and young people suffering from toxic stress. LABF's primary programme is the pioneering Buddy Bear Friends, which is helping the next generation nurture their well-being, friendships and potential. I am delighted to join Fostering Compassion's Panel of Advisory Experts.
Sarah Barratt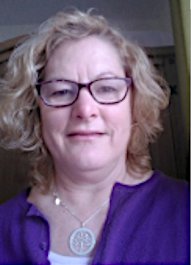 I relocated from South Africa to Edinburgh in July 2018. Growing up in South Africa, I had access to wide open spaces and the privileged of a variety of animals as a significant part of my life.
As a young adult I qualified as a Primary School teacher, but have had the opportunity to work in an assortment of educational settings, learners ranging from 6 to 18 years of age. I later qualified as an educational psychologist. In South Africa I have had extensive experience working in disadvantaged, very under resourced contexts and have learnt over the years that humility as well as the capacity to leave others feeling cared for, is the essence of my work.
Currently I am a practising Educational Psychologist for East Lothian Council. Psychology combines my love of working with children and my appreciation of providing support and empowerment to children, their families and their teachers. Now working in the Scottish education system and partnering with schools and families has proved to very enriching; a labour of the emotional kind that adds meaning to my life.