Trustees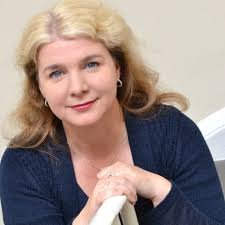 Prof. Jo Williams (Honorary Chair and Adviser to the Board on Research and Evaluation) is a Senior Lecturer in Clinical and Health Psychology at the University of Edinburgh. She is Director of the Centre for Applied Developmental Psychology and leader of the Children, Adolescents and Animals Research Group. She teaches developmental psychology and developmental psychopathology, and has always been fascinated by children's interactions with animals and why these important relationships do not feature more prominently in developmental psychology theory. She has won a range of funding awards to conduct research on children's interactions with animals, promotion of duty of care to animals among children and adolescents, and cruelty prevention.
Her current research also explores the quality and meaning of children's attachments to pets and how they relate to children's mental health, children's connectedness to nature and mental health, animal assisted interventions for children, and psychological predictors of childhood cruelty to animals. She works with animal welfare charities including the Scottish SPCA and Fostering Compassion.
Gaynor Allen (Chair) is a freelance journalist who has written for regional, national and international publications. She has carried out media and PR work for several charities and is involved in many voluntary community organisations, including the Musselburgh Area Partnership. As well as her writing work, Gaynor has also produced historical and community films.
Gaynor is passionate about community and has worked with many voluntary organisations to promote community engagement. She has a wealth of experience in education, particularly with parental engagement, and has worked for almost 20 years on parental bodies, including being the chair of parent councils of her children's primary and secondary schools. She has been very involved in a community of Burmese refugees in Thailand and has visited the region regularly and worked hard to promote friendships and links in Scotland.
In her spare time, Gaynor is a keen coastal rower and chairs her local rowing club. She also organises beach cleans and works with SEPA and Scottish Water to help improve water quality around Scotland's coasts. She is married and has four children and two Border Collies, which provide lots of happiness and fun.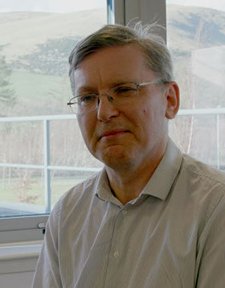 Dr Andrew Gardiner BVM&S, Cert SAS, MSc, PhD, Dipl ECAWBM, MRCVS, is Senior Lecturer and EMS Director at The Royal (Dick) School of Veterinary Studies in Edinburgh. After working as a GP companion animal vet in private practice and for animal welfare charities for 14 years, Andrew returned to the R(D)SVS as Clinical Lecturer in 2008 (Senior Lecturer from 2014) in the Veterinary Medicine Education Development division. Andrew also runs an outreach project with veterinary students that helps the homeless of Edinburgh with the care of their pets, whilst also teaching students about the impact of the veterinary profession on society.
The outreach project also provides an excellent opportunity for students to witness the intense bond between homeless people and their pets, to observe the effectiveness of community-based programs, and to gain a first-hand understanding of the impact of the veterinary profession on society. The problem of finding accommodation which accepts dogs is a recurring theme for the homeless and their companion animals. Andrew continues to volunteer overseas for a number of different animal welfare charities. He was a Chris Laurence Vet of the Year finalist in the Ceva Animal Welfare Awards 2017.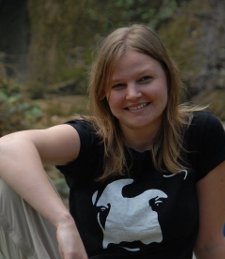 Dr Heather Bacon OBE, BSc (Hons), BVSc, CertZooMed, MRCVS, is RCVS Advanced Practitioner in Zoological Medicine and Veterinary Welfare Education and Outreach Manager at The Royal (Dick) School of Veterinary Studies in Edinburgh. Using her veterinary skills and overseas experience (developed through her previous work with Animals Asia), Heather works with our partner organisations in India and China in providing animal welfare education and practical skills training to vets and veterinary undergraduates as well as to those responsible for animal care. She has successfully run workshops in both China and India, and has worked hard to develop essential partnerships with the relevant local veterinary associations and NGOs in order to further develop greater awareness of the important role of the veterinarian in promoting and advising on animal welfare in all industries.
Heather is also actively involved in both post-graduate and undergraduate teaching at the R(D)SVS, where students benefit from her international animal welfare experience and expertise. Heather Bacon was awarded Ceva's Chris Laurence Vet of the Year 2016 for her commitment to the continued improvement of animal welfare.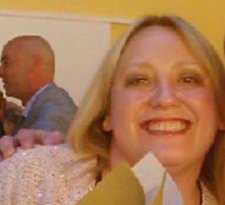 Sandra Ovens obtained a Degree in Social Sciences in 1999 and worked with adults and children with learning difficulties from 2003-2009. She trained from 2007-2009 to become a foster carer and she and her husband were introduced to a half-brother and sister (aged 6 years and 5 years respectively) in September 2009. The children have lived with them since November 2009 and have subsequently thrived.
Sandra and her husband have since been accredited as a permanent placement. Sandra has progressed to Level 2 as a foster carer and intends to train for the highest level – Level 3 – which involves training other prospective foster carers.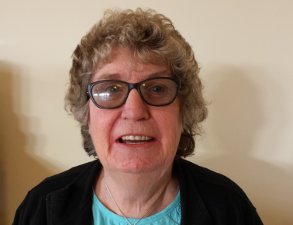 Sheila Dales has 47 years' experience working with vulnerable children and adults in a professional capacity. In the 1970's, Sheila attained her Certificate in Residential Care of Children and Young People. Due to her deep passion for helping the vulnerable, Sheila has continued in this role since retirement as a volunteer. Sheila spends three days a week working in her local Primary School assisting teachers with the care and well-being of the children. Sheila's love of children and animals led her to joining the team of Fostering Compassion Volunteers and she has been part of the project since its inception. Sheila has had invaluable input in the growth and development of Fostering Compassion.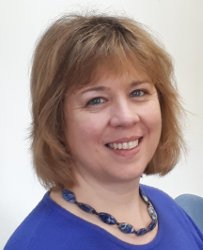 Holly Kilday, originally from Boonville, Missouri, graduated from Central Missouri University with a BA in Psychology. She is currently working at the Scottish Children's Reporters Administration, where she has worked for the last fifteen years. Alongside her work, Holly has recently become an Equalities Ambassador for SCRA, and has been actively involved in several voluntary roles. For instance, she is currently an acting Community Councillor for Musselburgh and Inveresk, and contributes to the OneKind Charity through her role as an Events Volunteer.
Previously, Holly has held the position of a director for the National Parent Teacher Council, and was also a member of the parent council for both Campie Primary School and Musselburgh Grammar School.
Jemma Hawkes works as a family support worker in Children's Services East Lothian. She has been working in the children and family sector for the past 10 years and has always had a strong belief in the power that relationships between children and animals can have in trauma recovery. After working in various childcare settings for a number of years, Jemma attained an HNC in Social Care and a SVQ 3 in Working with Children and Young People from Fife College in 2012. While studying, she worked part-time as a children's worker for Barnardo's in a purpose-built respite facility for children with disabilities.
After studying, Jemma worked for children's charities Circle Scotland and Children 1st. During this time she also qualified as a Family Group Decision Making Co-ordinator through Robert Gordon University. It was while working for these charities that she first came across Fostering Compassion. She was immediately struck by the uniqueness of this organisation and found that whenever she referred children she was working with it always produced positive outcomes, not just for the child involved, but for their whole family unit. She attributes this to many factors, not least the very inclusive and therapeutic setting the Fostering Compassion workshops create. In the course of her work, she has developed her skills and knowledge in assessment and intervention with children and families. She has gained a great deal of experience in life story work with children, and its role in trauma recovery. It is her interest in trauma recovery that led her to start volunteering with Fostering Compassion in 2018, and running some of their summer workshops. This was a wonderful experience and served to further cement her belief in and passion for this fantastic organisation. She started her current role with East Lothian Social Services in January 2019. Due to time commitments this meant she no longer had the availability to volunteer with Fostering Compassion. Therefore, when she was asked if she would consider joining the board she says it was a very easy decision to make.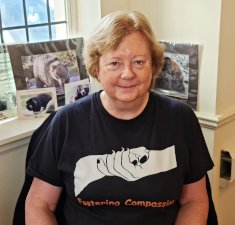 Christine Mill is a qualified solicitor who has worked in child protection for almost 25 years. She is particularly interested in children's rights and ensuring that children's voices are heard. Her other passion is animal welfare. She first heard about Fostering Compassion from a colleague who invited her to the Christmas event in December 2019. She was so impressed by the work being carried out by Fostering Compassion that she decided to volunteer.
Christine now delivers individual support sessions to children and also attends group workshops which bring together children and therapets. She has been a trustee since July 2022.
Founder and CEO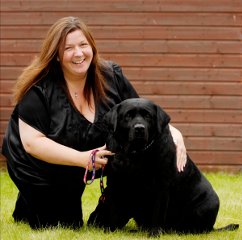 Lesley Winton BEM initially studied Legal Studies and Legal Accounting and worked in this field for 15 years. She then left to pursue her passion for animal welfare and addressing the links between animal abuse, child abuse and domestic abuse. She has 30 years of experience working in the Voluntary Sector in both a professional and volunteer capacity and has set up two charities in relation to animal welfare and child welfare. Driven by the desire to develop a unique humane education project for vulnerable children led to the creation of Fostering Compassion, bringing together abused and neglected children with rescued animals.
Lesley has Diplomas in Legal Studies and Legal Accounting, a Diploma in Life Coaching, and in 2014 completed an online Edinburgh University Course on the Clinical Psychology of Children and Young People. She is also a keen writer, publishing her first book in September 2013 highlighting the importance of the human-animal bond. Lesley won the Ceva Animal Welfare Award for Charity Professional of the Year in 2017, and is also a current serving trustee on the board of the Society for Companion Animal Studies (SCAS). Lesley was awarded the British Empire Medal (BEM) in the Queen's New Year's Honours List 2022 for her services to animal welfare.
Office Staff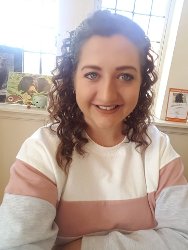 Michaela Mayo left high school in 2011 and decided to volunteer in an orphanage in Zambia. She worked in a small school in the mornings and helped the boys in the orphanage with their homework in the evenings. She then graduated from Heriot-Watt University in 2016 with a BSc in Biological Sciences. Whilst studying, she had been engaged in various volunteering and work experience initiatives, from time in local Primary Schools to teaching in the most deprived parts of Fiji.
After graduating, she worked and travelled around Australia for 10 months. Once she came back home, she started volunteering with Fostering Compassion in July 2018. In January 2019 we were delighted to have Michaela become a member of staff. Michaela has brought a great deal to the organisation through her skills and experience and has been an invaluable assistant to our CEO Lesley.
Michaela is currently a PGDE Student Teacher at Strathclyde University where she is learning a great deal about children, education and society. A lot of what she is being taught and discussing at University is helping to develop the knowledge she gained from the time she has been with Fostering Compassion and that knowledge continues to enhance her contribution to our work. She hopes that once she graduates and becomes a fully qualified teacher, she can continue working with Fostering Compassion. We hope so too!