Trustees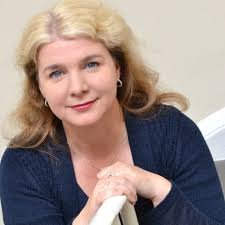 Prof. Jo Williams is a Senior Lecturer in Clinical and Health Psychology at the University of Edinburgh. She is Deputy Director of the Centre for Applied Developmental Psychology and leader of the Children, Adolescents and Animals Research Group. She teaches developmental psychology and developmental psychopathology, and has always been fascinated by children's interactions with animals and why these important relationships do not feature more prominently in developmental psychology theory. She has won a range of funding awards to conduct research on children's interactions with animals, promotion of duty of care to animals among children and adolescents, and cruelty prevention.
Her current research also explores the quality and meaning of children's attachments to pets and how they relate to children's mental health, children's connectedness to nature and mental health, animal assisted interventions for children, and psychological predictors of childhood cruelty to animals. She works with animal welfare charities including the Scottish SPCA and Fostering Compassion.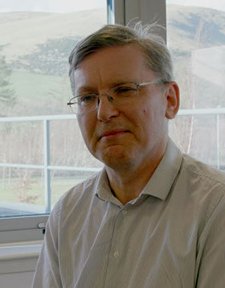 Dr Andrew Gardiner BVM&S, Cert SAS, MSc, PhD, Dipl ECAWBM, MRCVS, is Senior Lecturer and EMS Director at The Royal (Dick) School of Veterinary Studies in Edinburgh. After working as a GP companion animal vet in private practice and for animal welfare charities for 14 years, Andrew returned to the R(D)SVS as Clinical Lecturer in 2008 (Senior Lecturer from 2014) in the Veterinary Medicine Education Development division. Andrew also runs an outreach project with veterinary students that helps the homeless of Edinburgh with the care of their pets, whilst also teaching students about the impact of the veterinary profession on society.
The outreach project also provides an excellent opportunity for students to witness the intense bond between homeless people and their pets, to observe the effectiveness of community-based programs, and to gain a first-hand understanding of the impact of the veterinary profession on society. The problem of finding accommodation which accepts dogs is a recurring theme for the homeless and their companion animals. Andrew continues to volunteer overseas for a number of different animal welfare charities. He was a Chris Laurence Vet of the Year finalist in the Ceva Animal Welfare Awards 2017.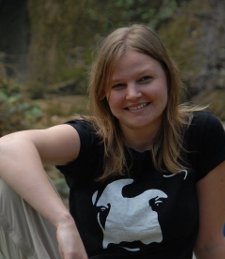 Dr Heather Bacon BSc (Hons), BVSc, CertZooMed, MRCVS, is RCVS Advanced Practitioner in Zoological Medicine and Veterinary Welfare Education and Outreach Manager at The Royal (Dick) School of Veterinary Studies in Edinburgh. Using her veterinary skills and overseas experience (developed through her previous work with Animals Asia), Heather works with our partner organisations in India and China in providing animal welfare education and practical skills training to vets and veterinary undergraduates as well as to those responsible for animal care. She has successfully run workshops in both China and India, and has worked hard to develop essential partnerships with the relevant local veterinary associations and NGOs in order to further develop greater awareness of the important role of the veterinarian in promoting and advising on animal welfare in all industries.
Heather is also actively involved in both post-graduate and undergraduate teaching at the R(D)SVS, where students benefit from her international animal welfare experience and expertise. Heather Bacon was awarded Ceva's Chris Laurence Vet of the Year 2016 for her commitment to the continued improvement of animal welfare.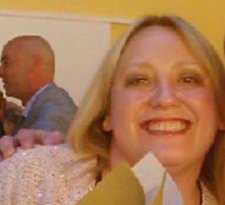 Sandra Ovens obtained a Degree in Social Sciences in 1999 and worked with adults and children with learning difficulties from 2003-2009. She trained from 2007-2009 to become a foster carer and she and her husband were introduced to a half-brother and sister (aged 6 years and 5 years respectively) in September 2009. The children have lived with them since November 2009 and have subsequently thrived.
Sandra and her husband have since been accredited as a permanent placement. Sandra has progressed to Level 2 as a foster carer and intends to train for the highest level – Level 3 – which involves training other prospective foster carers.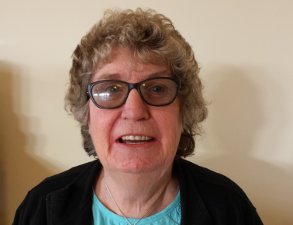 Sheila Dales has 47 years' experience working with vulnerable children and adults in a professional capacity. In the 1970's, Sheila attained her Certificate in Residential Care of Children and Young People. Due to her deep passion for helping the vulnerable, Sheila has continued in this role since retirement as a volunteer. Sheila spends three days a week working in her local Primary School assisting teachers with the care and well-being of the children. Sheila's love of children and animals led her to joining the team of Fostering Compassion Volunteers and she has been part of the project since its inception. Sheila has had invaluable input in the growth and development of Fostering Compassion.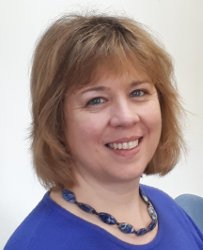 Holly Kilday, originally from Boonville, Missouri, graduated from Central Missouri University with a BA in Psychology. She is currently working at the Scottish Children's Reporters Administration, where she has worked for the last fifteen years. Alongside her work, Holly has recently become an Equalities Ambassador for SCRA, and has been actively involved in several voluntary roles. For instance, she is currently an acting Community Councillor for Musselburgh and Inveresk, and contributes to the OneKind Charity through her role as an Events Volunteer.
Previously, Holly has held the position of a director for the National Parent Teacher Council, and was also a member of the parent council for both Campie Primary School and Musselburgh Grammar School.
Founder and CEO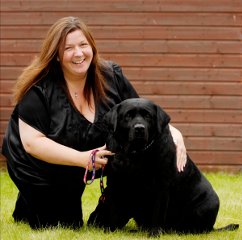 Lesley Winton initially studied Legal Studies and Legal Accounting and worked in this field for 15 years. She then left to pursue her passion for animal welfare and addressing the links between animal abuse, child abuse and domestic violence. She has 25 years' experience working in the Voluntary Sector in both a professional and volunteer capacity and has set up two charities in relation to animal welfare and child welfare. Driven by the desire to develop a unique humane education project for vulnerable children led to the creation of Fostering Compassion, bringing together abused and neglected children with rescued animals.
Lesley has Diplomas in Legal Studies and Legal Accounting, a Diploma in Life Coaching, and in 2014 completed an online Edinburgh University Course on the Clinical Psychology of Children and Young People. She is also a keen writer, publishing her first book in September 2013 highlighting the importance of the human-animal bond. Lesley won the Ceva Animal Welfare Award for Charity Professional of the Year in 2017.