The children who are selected to take part in the Fostering Compassion project benefit from a variety of activity-based workshops and days out, opening them up to the wonder and awe of animals and nature. These are run over a two-year period: in year one the children enjoy our three main support projects, and in year two they are invited to take part in activities that build on interest sparked as a result of year one activities. Our projects currently include:
Year 1 – main support projects
Day out at the Five Sisters Zoo Bear Sanctuary, Polbeth, West Calder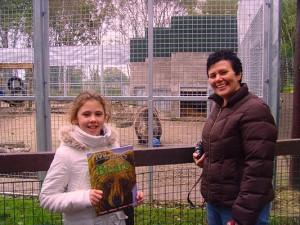 On this day out the children and their carers get to meet Carmen, Suzy and Peggy, three bears rescued from a life of exploitation in a circus. The children learn about these wonderful animals as well as the transition from their sad former lives to their new ones, often drawing parallels with their own circumstances. Each child receives a goody bag packed full of information on bears, and they also receive a special 'Thank You' certificate, worded as if written by the bears, helping to develop the child's connection with them.
After the children have spent time at the bear sanctuary they are left to explore the rest of the zoo and enjoy a day out bonding as a family, often much needed given the upheaval the children have had.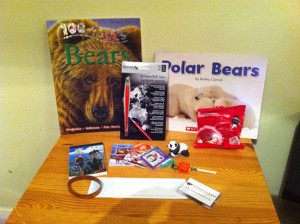 The Magic of Nature Workshops
Run by Fiona Ogg, Emotional Intelligence Therapist.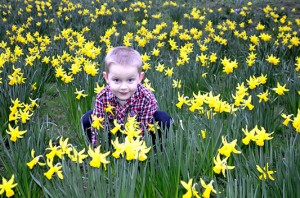 To help make our Fostering Compassion Project as effective and beneficial as possible for the children involved, we team up with Magic of Nature, an exciting and innovative project currently being developed in East Lothian for the benefit of Scotland's children. Magic of Nature inspires children and young people to enjoy, understand and appreciate the amazing world we live in. Taking inspiration from nature, participants discover tools and techniques to develop their emotional literacy, resilience and awareness of their relationship with the people, animals and plants we share the planet with.
Fiona Ogg, who runs the Magic of Nature Workshops, is a specialist in emotional wellbeing and influential communication. Fiona has a range of experience in nursing, health promotion, children's protection and emotional literacy work. You can read more about her work at www.purehappiness.co.uk.
Visits to local vets and animal rehabilitation centres, and Animal Therapy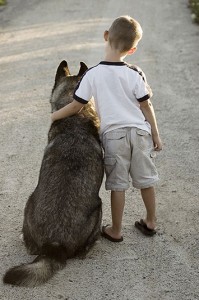 As well as taking the children to visit the three rescued ex-circus bears at the Five Sisters Zoo, and the Magic of Nature workshop, the third element of our Fostering Compassion programme sees the Winton Bear Foundation teaming up with local Veterinary Surgeries, Canine Rehabilitation Centres and Canine Concern Scotland Trust – Therapets.
Here the children learn how to be responsible pet owners and how to respect the needs of animals.
They will see where sick and injured animals are given special therapeutic treatments to help them recover from operations or ease arthritis, or simply to help those that are a little portly and need a bit more exercise on the underwater treadmill!
During the visits, we team up with Canine Concern Scotland Trust who provide Therapets for the children to meet and cuddle.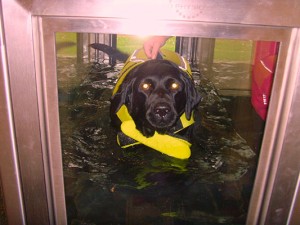 Christmas Party!
At the end of year 1, the children enjoy a Christmas Party with the showing of a 'bear-themed' film such as Kung Fu Panda or Brother Bear. Many of the families would love to go on cinema trips but find it hard as the children can become very restless. For our Fostering Compassion Christmas Party we hire a small private cinema for the group so everyone can relax and enjoy the film.
---
Year 2 – follow-up projects
Memory Jar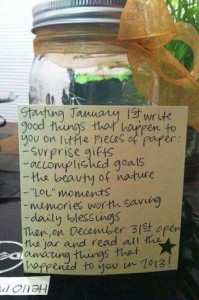 The children are encouraged to keep a 'memory jar' throughout the year.
They write on pieces of paper all the good things that happen to them during the year such as goals achieved, happy memories, surprise gifts and daily blessings. They then open the jar at the end of the year so they can be reminded of all the good things that happened to them that year.
Research has shown that focusing on the positives in our lives and the things we are grateful for can give a great boost in overall happiness.
'Hollydays'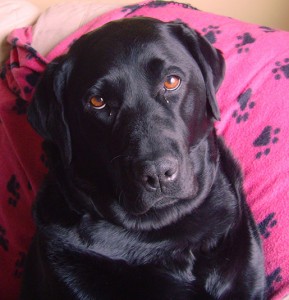 The children learn about a special dog called Holly, a victim of neglect who came to a new happy home and thrived. As part of 'Hollydays' the children make up goody boxes of toys and treats to take to dogs in shelters.
With the help of special cartoon images, they also learn how to 'read' a dog's body language, helping them to understand when a dog may feel happy, scared, or threatened, thus aiding the children to see animals as sentient beings who share similar emotions to them.